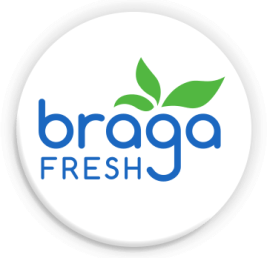 Job Detail
Job Description
ABOUT BRAGA FRESH:
For three generations the Braga family has been farming in the western United States from the Salinas Valley to Yuma, Arizona. With more than 20 years of a certified organic farming program in place, we are one of the fastest growing organic produce companies in America. A vertically integrated company, we mix innovation with tradition to grow, ship and process fresh vegetables and salads year-round under the Braga Farms and Josie's Organics brands.
Position Description:
The purpose of this position is to assist in pest control activities to ensure success and health of crops while also assisting the Sustainability team in their goals and efforts. This role will be a hybrid position with the PCA department and the Sustainability department. 40% of the employees' time will be spent in the field and 60% will be in office. The tasks required of the position include, but are not limited to:
Duties & Responsibilities:
     In Field Tasks:
Walking assigned fields every two days to check for pests and disease
Filling in for other PCAs in their planned and unplanned absences
Coordinating crop protection applications
Communicating with growers and ranch foreman daily to find windows of opportunity for sprays
Communicating with harvest crews to avoid applications too close to harvest
Setting up spray recommendations and ensuring they are input correctly
Taking part in trials for best practices in pest management with an emphasis on IPM and plant nutrition
      In Office Tasks:
Assist Director of Environmental Science in data aggregation and analysis
Assist in coordinating in-field trials
Sustainability buyer surveys and tours
Assist Valley Farm Application staff as needed
Required Skills:
Due to the complexity of this position and the integral role the Pest Control Advisors play in the success of Braga Fresh Family Farms, the following are required characteristics of the applicant:
Knowledge of crop pests and pathogens
Detailed recordkeeping of daily sprays and pests and pathogens witnessed
Knowledge of local and state regulations
Ability to set thresholds for pests and disease and know when to spray and when not to spray
Willingness to continue education between license renewals, as required by CDPR
Passion for sustainable farming and willingness to trial different crop production and protection techniques
Qualifications and Education Requirements:
BS in agriculture, or related field
Current PCA license or pursuing license
Current CCA license or pursuing license
Driver's license and clean driving record
Competitive compensation, benefits, and 401-k plan
Salary Range estimate $25-$30 hour
Braga Fresh Family Farms is an equal opportunity employer, and all qualified applicants will receive consideration for employment without regard to race, color, religion, age, sex, national origin, disability status, genetics, protected veteran status, sexual orientation, gender identity or expression, or any other characteristic protected by federal, state or local laws.
To Apply: Send resume to HR@bragafresh.com
Other jobs you may like