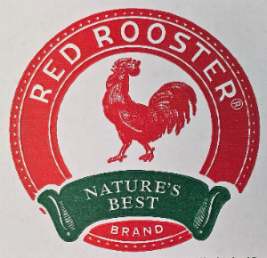 Job Detail
Job Description
Job Title: Senior Administrative & Financial Person
Job Location: Fresno, CA
Produce Employer: Sweetwood Farm, Inc.
Salary: Based on supported work history and job performance growth, DOE
Family-owned decades old company seeking experienced senior administrative and financial person to work in Fresno office. Very confidential applications including training, job, avid product history, etc. invited to Red Rooster CEO Fresno, CA.
Duties:
Provide high-level administrative support to senior executives and management team
Manage finances and administration
Prepare and distribute reports on production tracking on farm sites in 3 counties from production department
Create and maintain filing systems and databases
Handle confidential and sensitive information with discretion
Production with event planning and coordination and budgets working with senior accountant
Conduct research and compile data for various projects including 6 solar sites
Serve as a point of contact for internal and external stakeholders
Understanding multi-entity farm, packing, and sales
Work with accountants on a monthly closing and forecasts
Qualifications:
Proven experience as a senior administrative assistant or similar role
Proficient in Microsoft Office Suite (Word, Excel, PowerPoint, Outlook)
Able to navigate inventory program, Paychex, and QuickBooks
Excellent organizational and time management skills
Strong attention to detail and accuracy
Ability to prioritize tasks and meet deadlines
Exceptional communication skills, both written and verbal
Ability to work independently with minimal supervision
Professional demeanor and strong interpersonal skills working with all levels of ordinated employees
Experience in the Produce and Agribusinesses
Bachelor of Science (B.S.) degree from a four-year college or university in Business/Finance/Accounting or at least 10 years related experience and/or training; or equivalent combination of education and experience and financial background check
Be a thinking can-do leader and team-builder
We offer competitive compensation packages, including benefits such as health insurance, paid time off, and professional development opportunities.
If you are a highly organized individual with excellent administrative skills, we encourage you to apply for the position of Senior Administrative and Financial Person. Please submit your resume and cover letter outlining your qualifications for consideration.
Please Send Your Resume To: johnseasholtz@icloud.com
Other jobs you may like