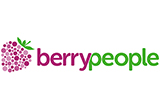 Job Detail
Job Description
About Berry People:
Berry People is a year-round, full-line shipper of organic and conventional berries, and owner of the Berry People® brand. Headquartered in Hollister, California, the company's ownership and key alliance partners hold important production assets in California, Mexico, Chile, and Peru. Berry People operates with a strong company ethos along its entire supply chain that emphasizes complementarity, stewardship, and empathy.
Description:
The Sales-Supply Coordinator will assist the Berry People team with entering all inbound/outbound inventory into the ERP system as well as daily tasks in a timely and accurate manner through administrative, analytical, and operational support.
Duties:
Communicate with growers in relation to incoming, consignments and/or forecasts.
Generate purchase and sales orders into ERP system in a timely and accurate manner.
Verify compliance for incoming fruit.
Enter grower estimates into ERP system.
Confirm inventory matrix and adjust when needed.
Send purchase orders to growers.
Work proactively with 3PLS and coolers to ensure accurate and timely flow of information on inventory for both inbound and outbound
Balance daily inventory in conjunction with operations and coordinators.
Notify the business of any changes that may be required for sales for outbound orders, i.e., prorates, shorts, discrepancies.
Prepare export documentation.
Include appropriate inspection teams on Inbounds notifications.
Assist with Transfer logistics as required by Sales.
Ensure 3PL is notified of any inbound expected stock.
Book inbound and outbound freight and provide ETA's.
Allocating orders based on specific criteria.
Passings, COS, Export Docs to customers.
Work with compliance of any immediate inbound issues, i.e., damaged goods, hot temp/frozen arrivals.
Duties as applied.
Skills & Abilities:
Strong relationship management skills internally and externally.
Excellent time management skills and attention to detail with the ability to meet deadlines.
Able to demonstrate the highest level of professional and personal integrity.
Change oriented with a flexible approach.
Excellent interpersonal skills with the ability to communicate at all levels with internal/external clients and team members.
Good problem-solving skills
Positive, pro-active attitude and enthusiasm.
Attributes:
Willingness and ability to learn.
Rigorous attention to detail
Highly organized
Personable, reliable, & trustworthy
Experience & Education:
Wholesale, Manufacturing, and Food/Beverage Distribution Experience is Preferred
Accounting & Administration Experience, 2+ years
Sales Supply Coordination Experience 3+ years
Working Relationships:
Reports to Supply Supervisor
Reports into the operations team
Wider Commercial Team
Finance & Administration Team
Customers
Sales and commodity managers
Growers/Third Party Logistics Providers
Salary: Range $26 – 35 an hour
Job Type: Full Time
Location:  Hollister, CA
Benefits: We provide a very competitive Medical, Dental, and Vision Package
Contact: admin@berrypeople.com; mckenzie.downs@berrypeople or call +1.831.245.3500, Attention: McKenzie Downs
Other jobs you may like