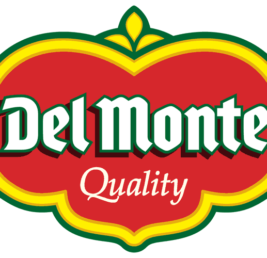 Job Detail
Job Description
Job Summary: The Regional Safety Manager will provide regional leadership to Mann Packaging and its affiliates in the areas of safety awareness and prevention, risk management, and worker's compensation.
Primary Duties & Responsibilities:
Design and implement safety programs (Industrial Illness Prevention Program and Emergency Response Plan), compliance strategies and sustainable management systems.
Plans and implements safety policies and procedures in compliance with local, state, and federal rules and regulations including Occupational Safety and Health Administration (OSHA) and Environmental Protection Agency (EPA).
Manage and implement the Accident/Exposure Reporting and Investigation program. Ensure the program clearly explains the methods and practices for reporting and investigating accidents/exposures; communicate risks to management.
Review, monitor, and manage the Worker's Compensation Claims and process. Managing the early return to work and modified duty program, monitoring and analyzing accident and injury trends, performing hazard analysis; working directly with the worker's compensation insurance carrier, attorney, and vendors.
Ensure and coordinate all forklift drivers, machine operators, sanitation workers, mechanics, DOT drivers are trained and licensed accordingly.
Oversee safety trainings and ensure that the following are practiced: Personal Protective Equipment, Machine Safety & Equipment usage, Lockout/Tagout, Hazardous Communication, Evacuation Drills, Fall Prevention, etc.
Prepare site leadership for customer audits.
Coordinate Process Safety Management (PSM) inspections.
Schedule and coordinate with vendor annual audiogram testing, and substance abuse testing.
Evaluate health and safety practices and procedures for risk assessment; following legal guidelines.
Work effectively with other department managers to enhance the safety and environmental programs.
Conducts safety meetings, audits, and inspections to ensure compliance, evaluate performance, and identify corrective actions.
Perform self-assessments to identify and mitigate risk.
Required Skills/Abilities:
Extensive knowledge of environmental and safety regulations and policies.
Excellent analytical and problem-solving skills and auditing experience.
Excellent verbal and written communication skills; can articulate safety within a business framework.
Proficient in technology and equipment used in site and environmental inspections.
Proficient in Microsoft Office Suite or similar software.
Experience with Process Safety Management (PSM) and Ammonia.
Proven track record with accident investigations and follow-through.
Strong project management, time management, and organizational skills.
Must be a progressive learner willing and able to grow into larger roles of responsibility.
Creativity, innovation and the ability to solve problems and generate viable solutions.
Approachable and effective with the ability to influence change across all levels of the organization.
Hands-on practitioner dedicated to the role and subject matter.
Knowledge of Good Manufacturing Practices (GMP), Lockout/Tag Out (LOTO), and MSDS
Physical Requirements:
Physically able to conduct inspections and carry equipment used for inspections.
Prolonged periods of sitting at a desk and working on a computer.
Must be able to lift up to 25 pounds at a time.
Must be comfortable working in cold environment around heaving machinery.
Qualifications:
Bachelor's Degree in a safety-related field is highly preferred
5+ years of progressive safety experience
Appropriate certification, such as Certified Safety Professional (CSP), is preferred
Experience in a manufacturing environment
Bilingual (English/Spanish) is preferred
Other jobs you may like