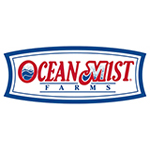 Job Detail
Job Description
The Quality Assurance Manager is responsible for managing the Quality Assurance activities in all Ocean Mist Farms locations. Primary duties include, but not limited to; upholding Ocean Mist Farms product standards, overseeing all inspections, maintaining accurate reporting and monitoring outside services. This role will work under general supervision; supervise others, including and up to, providing employee feedback, disciplinary communication, performance reviews and training.
Essential Duties and Responsibilities:
Oversee and Control all In-House Inspections and Reporting
Oversee team members daily activities; such as, product quality inspections including field pack, value added and transfers from other locations for California, Arizona and Mexico.
Maintain quality standards in our production and cooling processes, including all pack styles.
Develop quality standards for new products.
Daily inspections for each commodity and lot.
Daily reporting within the company regarding pack, appearance, color and condition.
Staff Management
Hire and evaluate internal QA team.
Train, mentor and develop QA team.
Advocate quality from field – cooling – shipping.
Additional Responsibilities:
Monitor and interface with outside inspectors and published reporting services.
In collaboration with the food safety department, uphold and apply food safety standards at all times.
Administer and drive the quality incentive program.
Work with the Product Development Manager as requested to create new products.
Work with the marketing department to give tours and prepare customer product presentation set up.
Set up training and educate field crews, supervisors, and other personnel on proper handling of our products with quality and food safety in mind.
Organize public demonstrations of our products such as fair exhibits and trade shows.
Prepare annual departmental budget.
Respond to and provide rejection reporting from the sales department.
Ensure fulfillment of product for the sales department.
Maintain and update product records as required.
Document and update the Quality Assurance manual with changes, updates, and new products specifications.
Other duties as assigned.
Job Requirements and Qualifications:
BA/BS in management, food science, quality assurance or related field is preferred.
3-5 years of experience in a quality assurance operation. Experience in the agricultural industry is a must and direct experience in the fresh produce sector is highly desirable.
3-5 years staff management experience is required.
Bilingual in English/Spanish is required.
Strong analytical and problem-solving skills required.
Advanced working knowledge of Famous, Excel and Word.
Ability to operate a company vehicle; must maintain a valid class C California driver's license, and be insurable is required.
Ability to carry out defined procedures with specific instructions; ability to manage a project from its initiation to completion with minimal supervision.
Strong interpersonal skills including; ability to maintain effective working relationships with Employees, Peers, Supervisors, Vendors and Customers.
Travel to growing locations as required on a need-to-need basis
Salary Range: $70,000 – $95,000
SUBMIT YOUR RESUME:
Email: careers@oceanmist.com
Other jobs you may like