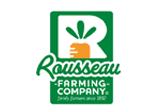 Job Detail
Job Description
Position Summary: Perform routine and extensive range of work in the repair and general maintenance of facilities, buildings, and equipment under general supervision. Execute work within established procedures and process under both verbal and written instruction.
Essential Functions:
Inspect, operate, or test machinery or equipment to diagnose machine malfunctions.
Repair or replace defective equipment parts, using hand tools and power tools, and reassemble equipment.
Clean or lubricate shafts, bearings, gears, or other parts of machinery.
Recommends measures to improve production methods, equipment performance, and product quality.
Execute preventative maintenance (PM) according to PM schedule to minimize equipment downtime.
Complete reactive maintenance on production lines to recover from equipment failures by repairing mechanical, electrical and structural components.
Create retrofits and fabrication, complete machine tear down/repair/assembly and work on electric motors.
Detect and repair issues that arrive with HVAC/refrigeration equipment.
Clean or lubricate shafts, bearings, gears, or other parts of machinery.
Recommends measures to improve production methods, equipment performance, and product quality.
Conduct creative problem solving to identify and perform equipment improvements.
Coach operators and peers on basic maintenance and equipment settings.
Participate in special project work on equipment upgrades or installations.
Work with team members and operators to ensure the daily production schedule is met.
Maintain partnerships with team members and vendors using effective communication.
Provide relief to production operators or team members when required.
Operate a forklift as needed to complete duties.
Inspects all job assignments for quality and completion.
Follows all company policies and procedures regarding GMPs, SOPs, Food Safety and Quality standards.
Other duties as assigned or required.
Supervisory Responsibilities:  None
Core Competencies:
Flexible and Self-Motivating – Must be able to adapt to schedule, production hours, and procedure changes.
Ability to use efficiently various power and hand tools.
Should follow oral or written instruction.
Communicate efficiently and fluently in both written and oral form.
Ability to establish and maintain effective and cooperative working relationships.
Qualifications:
High school diploma or GED preferred.
HVAC experience preferred.
Some food production plant experience preferred.
Ability to read and interpret basic instructional details and related information.
Ability to define problems collects data, establish facts, and draw valid conclusions.
This job can be physically strenuous (demanding) from time to time and will require the following:
See/Hear/Speak (frequently).
Standing, walking, stooping/bending for long periods at a time.
Reach at times above shoulder/ below knee level frequently.
Will be required to lift and/or move up to 50 pounds.
Must be able to work in a 30 to 100+ degrees area for long periods of time.
Good hand grasping and fingering skills frequently.
Vertical climbing will be required.
Must be able to read, write, speak, and understand English and Spanish.
Will be required to wear personal protective equipment, including hardhats, gloves, safety glasses, safety shoes, respiratory protection, and ear protection as appropriate.
Ability to detect odors and the ability to understand and discern safety warning systems.
While performing the duties of this job, the employee is regularly required to sit; use hands to finger, handle, or feel; and talk or hear.
The employee is occasionally required to stand and walk.
Specific vision abilities required by this job include close vision, distance vision, and peripheral vision, ability to adjust focus.
Work Environment:
While performing the duties of this job:
The employee is frequently exposed to work near moving mechanical parts and forklifts, dust or airborne particles, and outdoor weather conditions.
The employee will be frequently exposed to wet, cold, hot, or humid conditions/temperatures. Includes a combination of office environment and exposure to general manufacturing environment.
The employee will be required to:
Stand; walk and sit for long periods at a time.
Lift and/or move up to 50 pounds.
Wear the proper protective equipment as required.
Climb a ladder or stairs frequently.
Hear and communicate readily.
To use both hands and arms frequently.
The noise level in the work environment will be loud.
Must be able to use all office equipment (PC, phone, fax, copier, etc.)
Machinery operation requires the use of safety equipment to include but not limited to eye safety glasses, hearing protectors, work boots, and hardhats. Loose fitting clothes, open toed shoes, and jewelry are not permitted.
Other jobs you may like