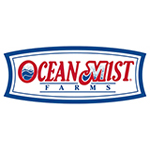 Job Detail
Job Description
The Harvest Supervisor is responsible for the coordination of all aspects of harvest/field packing operations for all commodities in the Castroville, Oxnard, Yuma, and Coachella areas.
Essential Duties and Responsibilities:
Crew Supervision and Coordination:
Daily, ensures crews are situated and working.
Ensure crews have adequate harvest and packing supplies.
Oversee each working crew on an ongoing basis, ensuring work is being performed efficiently and in a timely manner.
Oversee and ensure efficient and safe crew movement when moving to the next ranch for harvesting.
Verify harvest/pack of each crew, ensure there's accurate and readable pack reports.
Responsible for overseeing harvest crew leaders are efficiently and effectively supervising their crews, including counseling, and disciplining by being legally compliant and following company guidelines.
Work closely with crew leaders; ensure that timesheets and other documents are accurate.
Harvest Coordination:
Work closely with the Ocean Mist Farms Field Supervisor on special orders and proper label usage.
Follow through on quality assurance and food safety standards and measures.
Responsible for supervising our truck drivers, ensuring they are working efficiently with the least amount of down time.
 Equipment:
Monitor and troubleshoot operational issues such as equipment failure.
Follow through on maintenance and repair of equipment.
Ensure proper and safe use of equipment by employees.
 Additional duties and responsibilities:
Be an effective advocate of the Ocean Mist Farms label and organization by always striving to produce the highest quality, most desirable products while striving to achieve the lowest cost per unit possible.
Other duties as assigned.
Job Requirements and Qualifications:
High school graduate/GED preferred.
Requires continuing education in supervision, safety, and other job-related areas.
A minimum of 3 years of supervision experience.
A minimum of 3 years of experience as harvest supervisor.
Bi-lingual in English/Spanish required.
Other jobs you may like