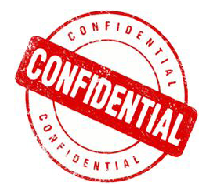 Job Detail
Job Description
The Dispatcher is responsible for recyclable and agricultural transport of equipment and materials. The dispatcher will coordinate and schedule equipment, trucking and material deliveries to various projects and locations.
Duties/Responsibilities:
Schedule and arranges delivery/pickups of materials by drivers.
Relay work orders, messages, or information to or from work crews or supervisors using telephones or two-way radios.
Ensures customers are informed about freight specifics, delivery or pickup schedules, and special handling requirements.
Records all dispatched calls, deliveries and pickups in software to maintain record database and track deliveries.
Reviews daily driver logs, times cards and freight tickets to ensure data is captured and reported accurately.
Coordinates with Fleet manager to schedule inspections and maintenance of vehicles and equipment in order to minimize down time.
Communicates with AP, AR, Shop, HR and other departments.
Coordinates with Human Resources to schedule DOT Random drug testing and assure regulations are being met by drivers.
Ensures all transportation laws and regulations are met.
Performs other duties as assigned.
Required Skills/Abilities:
Great attitude, ability to handle stressful situations.
Excellent organizational skills and attention to detail.
Ability to deal with unpleasant, or discourteous customers.
Ability to communicate with others to convey information effectively.
Ability to identify the strengths and weaknesses of alternative solutions, conclusions, or approaches to problems.
Ability to meet strict deadliness on deliveries.
Knowledge of raw materials, production processes, quality control, costs, and other techniques for maximizing the effective manufacture and distribution of goods.
Knowledge of chemicals, fertilizers, nutrients and any other items pertaining to the agriculture industry.
Knowledge of applicable transportation regulations and laws.
Proficient with Microsoft office, Excel, Outlook or related software to maintain record database and track delivers.
Bilingual in English/Spanish
Education, Experience and Certifications:
High school diploma or equivalent required.
3 years of previous experience in dispatch.
Physical Requirements:
Prolonged periods sitting at a desk and working on a computer.
Must be able to work around sounds and noise levels that are distracting or uncomfortable.
Job tasks are performed in close physical proximity to other people.
Other jobs you may like