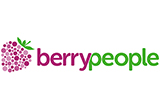 Job Detail
Job Description
About us: Berry People is a year-round, full-line shipper of organic and conventional berries, and owner of the Berry People®. Headquartered in Hollister, California, the company's ownership and key alliance partners hold important production assets in California, Mexico, Chile, and Peru. Berry People operates with a strong company ethos along its entire supply chain that emphasizes complementarity, stewardship, and empathy.
Role Description:
As Director of Supply, you will vitalize and carry forward the Company's long-term strategic plan for "captive" and "outside" grower supply in support of the Company's vision for a year-round, full line, branded, and majority organic supply of fresh berries. You will contribute to the Company's long-term strategy with respect to genetic positioning, the establishment of key regional operating relationships, advisory on farm investments, execution of sales KPI's for captive and outside farms, and overall trade-relationship building, particularly with our grower base in California, Baja, Central Mexico, Peru, and the Pacific Northwest.
This role is a key vantage point to both drive and learn the business, initially in the establishment of our key strategic base of supply in Baja California, and then branching out in contribution to other aspects of the Company's strategy and execution over time.
Duties: 
Grower lead generation & relationship management
Identify operating partners in support of Company farming investments
Structure sales and growing deals
Negotiate supplier & partner sales and marketing agreements
Establishment of business relationships in support of Berry People's Mexico operations
Develop farming models and operating forecasts (together with CEO and CFO) for sales, management, banks, and investors
Participate in daily sales huddle and weekly supply/demand meetings
Collaborate with operations, sales, accounting, and finance to align and integrate our business with our suppliers and operating partners
Lead grower relations campaign, including site visits, trade event participation, marketing, and branding efforts
Coaching and directing employees to work in harmony towards the Company's short-term goals and long-term vision
Other sales, sourcing, and management duties, as directed
Working Relationships:
Management – Reports to the CEO
Outside Parties – Interacts with Suppliers, Customers, Government Agencies, Banks, Investors, Coolers, Carriers, Growers, etc.
Inside Parties – Works in collaboration with Employees, Executives, Board Managers, Members.
Job Type: Full-Time
Location: Hollister, CA. Supplier development/relations travel estimated at 30-40%, including Baja, Central Mexico, Peru, Chile, California, and the Pacific Northwest.
Benefits: As a full-time employee, you will be eligible to participate in company-sponsored benefit programs once you meet specific eligibility requirements.
On the first of the month following your first month of employment (i.e. October 1st on Start date of August 15th), you are eligible for:
Enrollment in group, medical, dental, and vision insurance plans in which the Company pays 100% of the insurance premiums for you and eligible dependents.
Paid Time Off (PTO) of 208 hours per year (including vacation-120 hours, paid federal holiday-64 hours, sick-leave-24 hours) for the first year, with additional PTO to be accrued at 8 hours per year for each year following (subject to a maximum accrual limit of 248 hours, including holiday & sick-leave).
Optional 401k Plan
Other jobs you may like