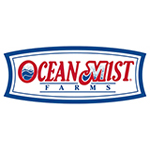 Job Detail
Job Description
The Communications Manager oversees all activities and personnel related to social media management, advertising, and content creation, as well as the companies trade public relations activities.
Essential Duties and Responsibilities:
In collaboration with the Senior Director of Marketing, plan, design, implement and monitor Ocean Mist Farms social media marketing campaigns.
Create, curate and manage social media content, including text, audio, visual and multimedia formats.
Brand development through consumer and trade public relations and social media.
Develop, write and manage the company's bi-weekly fresh produce blog.
Identify key target customers, establish clear objectives, design and build effective content strategy to engage the targeted audiences.
Manage all trade and consumer public relations activities, including identifying newsworthy topics, drafting trade press releases, and communicating with the editorial staff of the major industry trade publications.
Engage users with prompt responses, organize competitions, ask questions and cultivate relationships.
Monitor social media trends, including developments in design, applications, strategy and innovation to stay relevant and effective.
Create comprehensive marketing plans to boost brand image, increase customer engagement and improve conversations.
Design, implement and manage social ad campaigns integrated into the company's strategic marketing plans.
Collaborate with outside agencies and professional resources, as needed, to achieve social media campaign objectives.
Increase social media traffic and conversations and provide clear measurements on all activities.
Track social media campaigns' key performance metrics to maximize results and report progress to management.
Use sound fiscal management to develop and manage the communications budget, keeping programs and activities on track and within budget.
Job Requirements and Qualifications:
AA Degree, BA required.
7-10 years of experience managing and implementing social media programs.
Experience in digital marketing campaign management and creating digital content that builds the companies brand and drives effective consumer and trade partner engagement.
Hands on experience in content management.
Ability to deliver creative content (written, image and video).
Strong knowledge of SEO, Google Analytics and keyword research.
Knowledge of online marketing channels.
Excellent copywriting skills.
Experience using HubSpot or similar software tools.
Salary Range: $88,700 – $129,500
Other jobs you may like