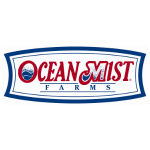 Overview
Company Description
Headquartered in Castroville, California, Ocean Mist Farms is the largest grower of fresh artichokes in North America. Farming artichokes year-round in three ideal California growing regions: Castroville, Oxnard and Coachella – plus Baja, CA – each area is known for fertile ground and productive microclimates. Castroville is, in fact, known as "The Artichoke Capital of the World" and Artichokes were named the official state vegetable of California in 2013!
In addition to artichokes, Ocean Mist Farms grows a full line of premium, fresh vegetables year-round in multiple growing regions throughout California (Castroville, Oxnard, Coachella and Imperial Valley), Arizona (Yuma) and Mexico.
Our fresh produce is grown using conventional methods and can be found in fine grocery stores across North America.
Transportation Jobs – Ag Tech Jobs – Agriculture Jobs – Skilled Trades Jobs