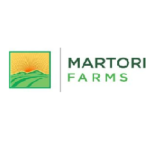 Overview
Company Description
Martori Farms is an American grower and shipper rooted in a century's experience in fresh fruit and vegetables.
Our origins trace back to the turn of the century, to a horse drawn wagon owned by one of the first members of the Martori family to set foot in the United States. He founded a solid tradition, as a fruit vendor on the streets of New York City. He distinguished himself by consistently offering only the freshest products of the finest quality. A firm handshake and his honest reputation guaranteed every transaction.
That grassroots approach stayed in the Martori family. Today you'll see at Martori Farms a fourth generation striving to honor that century old tradition.
Over the years, Martori Farms has grown into a vertically integrated operation, shipping fresh fruits and vegetables year round throughout North America. We maintain direct control over all aspects of production, and we adhere to those same simple principles that sparked our grandfather's success all those decades ago.